IT Management Training in Pune
Best training institute for ITIL, Prince 2, TOGAF, COBIT in Pune
Security training in Pune
Best Ethical Hacking, Cyber Crime & Forensics Investigation training institute in Pune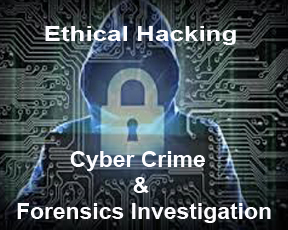 Best AWS Amazon Web Services and Microsoft Azure training institute in Pune
CCNA (Cisco Certified Network Associate). Best CCNA, CCNP, Checkpoint training in Pune – Networking Lab emphasize on Network, Security, Firewall, and Ethical Hacking / Cyber Crime and Microsoft Server Courses. We have a team of Corporate Trainers expertise in their respective platforms. Networking Lab is the Best Institute for  Cisco CCNA Training in Pune. The entire training program we are offering as mentioned have their respective International certifications. We have the expert and experienced trainer's team and that's why we are running the best CCNA training institute in Pune.
We provide best hands on lab to our students to qualify CCNA Certification Exam confidently. The majority of our students are from corporate background but the same from Electronics and Telecom fresher's who are searching for job. We train the fresher's giving them hands on lab to make them more confident so they can easily face and crack the interview. That's the reason our fresher students placement ratio is above 95% and they count us in the top CCNA Training institute in Pune, Maharashtra.
The students at Networking Lab have to go through various lab sessions which covers almost all topics in Networking. The training material we provide seems so easy to understand the newbie and hence it creates more interest in learning.
Cisco CCNA Certification in Pune
In early 1998, Cisco recognized the need for intermediate certifications, and several new programs were created. The Cisco certification track is : CCNA (Cisco Certified Network Associate), CCNP (Cisco Certified Network Professional), and CCIE (Cisco Certified Internetwork Expert) certification. We at Networking Lab help our students to register for the Cisco certification Exam in Pune, Maharashtra.
Cisco is constantly changing and updating its certification requirements. For more information about Cisco certifications and exams, visit Cisco on the web at https://www.cisco.com/c/en/us/training-events/training-certifications/certifications/associate.html
Selecting Best CCNA Training Institute in Pune
Our students are placed in